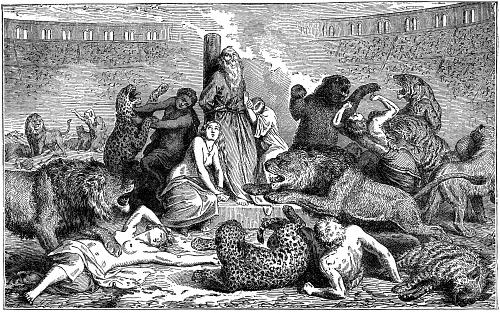 Wild Beasts are an indie musical anomaly, and I mean that less in the oh-cool-they're-bringing-post-rock-to-the-mainstream kind of way and more in the literally-all-their-songs-are-about-fucking kind of way. Taken as a unified body, indie music is a genre generally terrified of sex. It's unclear whether this embargo on lust is something that sprung from the C86 twee scene with its repressive emphasis on childhood, colouring pencils and libraries, or whether it results from a deeper fear of intimacy that goes hand-in-hand with the concept of outsider-ism (to labour the point, the term "independent/indie" inherently opposes mutuality, resulting in some rather masturbatory implications). When Radiohead are gushed over in the music press for being raunchy (academically the idea of Thom Yorke crooning about being a tease is kind of fun, in practice it makes me want to retch all over my hand-knitted cardigan) you know that there's slim pickings in the sexual melting pot that constitutes indie rock in 2012. Wild Beasts stand out by virtue of their vice: they unashamedly make music with a real edge of sexual aggression (screw-gaze? intercourse-core?).
So when Wild Beasts take to the stage, unsurprisingly, the crowd have no idea what to do and there's a brief moment of hair-fluffing and shoe-scraping going on around me. However, within minutes of the entrance of throbbing synth and animalistic imagery there is some sort of spontaneous and synchronous reaction in the belly and guts of the venue. I'm reminded of my pet pug from a few years ago; from time to time his primal midbrain would unleash a powerful hump reflex on contact with other dogs, extended human legs or inanimate household objects. The crowd is suddenly full of sex pests, and the dry-humping; oh god the dry-humping.
The band SOUND amazing. The bass is rumbling, the falsetto whispery and perfectly pitched, the guitar shimmering. This is beyond doubt a slick and professional touring machine. The stage chitter chatter is a little bit anonymous and a little bit bored and at times I feel jaded at the forced encouragements to dance. Maybe the front-man is just getting sick of all the groping in the darkened sea of hands below him and wants to see a good old-fashioned square dance. But when the music is this horny, who really gives a shit? I'm even able to put aside my usual pretty snobbish bias towards a decent lyric and am able to fully enjoy a song like 'Plaything' which includes some truly egregious lines (case-in-point: "I know I'm not any kind of heartthrob / But at the same time I'm not any sort of slob") that would usually make me want to fatally dry-hump an electric fence. So yes, go see a Wild Beasts show, but be open to the inevitability that you will be grinded on and at.